Jury 2023 March / Marching Parade / Show
Supervisor Dieter Buschau, Germany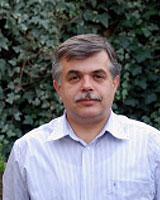 Hans-Dieter Buschau's musical career started in a flute band that was converted into a marching band, where he played the flute and the trumpet. After having become conductor of the band it became very successful and became German Champions. Since then he successfully took part in various competitions with a number of bands as their conductor.
In 1987 he became an adjudicator for various organisations, e.g. the Lower Saxony Band Assocation NMV and Drumcorps Germany. He became a member of the WAMSB Judges Bureau in 2007. He has judged in numerous competitions and has been a clinician all over Germany, France, Denmark, Spain, Canada, Malaysia and Brazil including jury assigments in 4 WAMSB world championships.
Besides his job as a teacher H.-D. Buschau is Director of Music in the Lower Saxony Music Association, vice Director of Music in BDMV (German Band Federation) and member of the WAMSB Board of Directos.
Hans-Dieter Buschau begann seine musikalische Laufbahn als Mitglied eines Spielmannszuges, der in eine Marching Band umgestellt wurde, in der er Flöte und Trompete spielte. Nachdem er den Verein als musikalischer Leiter übernommen hatte, war dieser sehr erfolgreich und wurde Deutscher Meister.  Seither hat er als musikalischer Leiter mit einer Anzahl von Gruppen erfolgreich an Wettbewerben teilgenommen.
1987 wurde er Juror für verschiedene Verbände, u.a. im Niedersächsischen Musikverband und für Drumcorps Germany. 2007 wurde er Juror der WAMSB. Er hatte Wertungs- und Dozenteneinsätze in ganz Deutschland, Frankreich, Dänemark, Spanien, Kanada, Malaysia und Brasilien.
H.-D. Buschau ist neben seines Berufes als Lehrer an einem Gymnasium Landesmusikdirektor für Musik in Bewegung im Niedersächsischen Musikverband,
stellv.Bundesmusikdirektor Spielleute der BDMV und Mitglied des WAMSB Board of Directors.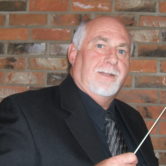 Mike Townsend, Supervisor of Music (retired), Grande Prairie School District, Alberta Canada, taught concert band, jazz band, orchestra, for 38 years and community marching band for 45 years. Presently a member of Alberta Band Association, the Vice President of WAMSB International (World Association of Marching Show Bands), Newsletter Editor for PhiBetaMu International, Past President of the Alberta Chapter of PhiBetaMu-MuAlpha, and Regional Coordinator for MusicFest Canada.
Mike's bands have represented Canada in the United States, Australia, Germany, Sweden, Denmark, Italy, Brazil, China, United Kingdom and Austria. Mr. Townsend is active as an adjudicator and clinician in Canada, Denmark, Spain, Germany, Caribbean, Indonesia, Brasil, Colombia, Poland, Mexico, and Taiwan and has assisted in procuring instruments and establishing band programs in Dominica, West Indies.
Mike has served on the board of Canadian Band Directors Association, Alberta Band Association, Music Alberta and PhiBetaMu International. Mike is a recipient of the Tommy Banks Jazz Educators Award, the Alberta Band Association's David Peterkin Award of Excellence, the Vondis Miller Legacy Award, the PhiBetaMu International Award of Merit and most recently the Queen's Diamond Jubilee Medal of Honour.
Jimmy Wong Yew Mun, Malaysia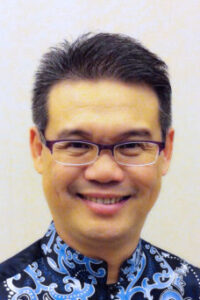 Mr. Jimmy Wong has  been  actively involved in the development of marching bands in Asia for the past 25 years and has brought many local and international accolades to the bands under his direction, more so with the Victoria Institution Cadet Corps (VICC) Band from Kuala Lumpur, Malaysia. He has led the VICC Band to Gold Medal achievements in all their World Championship outings (2000, 2003 and 2011), and also won the World Championship title for the Parade competition at Monza in 2003.
He has actively participated, adjudicated and consulted in international marching band competitions and festivals in Australia, Indonesia, Singapore, Thailand, Cambodia, The Philippines, Hong Kong, China, South Korea, Japan, Taiwan, Belgium, Denmark, The Netherlands, Italy, and Canada.
Mr. Wong was also the main coordinator, instructor, and choreographer for the Mass Band displays during the 1998 Commonwealth Games, the 2001 SEA Games, and the 50th Malaysia National Day Grand Celebrations.
He has successfully organized the Kuala Lumpur World Marching Band Competition from 2007 to 2010, which was the foremost international marching band competition in the Asia Pacific region. In 2011 he organized the WAMSB World Championship of Marching Show Bands which was hosted by Kuala Lumpur, Malaysia.
Mr. Wong was also the advisor for the first Thailand International Marching Band Competition (TIMBC) in 2009. In 2012, Mr. Wong  successfully organized the first Hong Kong International Youth Marching Band Competition, acting  as  its  Festival  Director  and  Chief  Technical Consultant.
Mr. Wong sits in the Executive Board of Directors of the Asia-Pacific Bands' Association, and also acts as Advisor and Consultant to the All-Hong Kong Marching Band Union and the Hong Kong International Youth Marching Band Competition.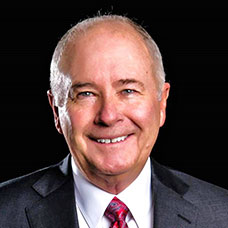 Professor Bearden began his career directing band in Texas public schools. Later he became a member of the United States Air Force Academy Band in Colorado where he played in the concert and jazz bands. After his four years in the Air Force, he had a distinguished career at Texas Tech University where he was Associate Director of Bands and director of the 400 member Goin' Band from Raiderland". During his distinguished tenure at Texas Tech University, Professor Bearden was honored as Outstanding Faculty Member by Omicron Delta Kappa and Mortar Board. The "Goin' Band from Raiderland" received the nation's highest award in 1999 for collegiate marching bands-the Sudler Trophy. Other honors include the TTU School of Music Distinguished Alumni Award, the TTU Alumni Association's Distinguished Service Award, and the Kappa and Kappa Psi's Distinguished Service to Music Medal. Bearden was named Professor Emeritus in 2004. During the same year, he was recognized with the Texas Bandmasters Lifetime Meritorious Achievement Award and in 2013 was inducted into the Bandmasters Hall of Fame. He was the recipient of the Al G. Wright award presented by Women Band Directors International at the 2019 Midwest Clinic. In 2021, he was named "Bandmaster of the Year" in Texas. Bearden is past president of Phi Beta Mu Alpha Chapter, International Phi Beta Mu, and the Texas Music Adjudicator's Association. He is an adjudicator and clinician throughout the United States. He is a board member of the World Association of Marching Show Bands and has judged in Denmark, Ireland, Germany, Poland, Brazil, Japan, Malaysia, Thailand, Hong Kong, Canada, and the Philippines. Professor Bearden currently serves as the executive secretary for Region 16 and Area A. With the help of friends and Phi Beta Mu members across Texas, he has facilitated getting uniforms, method books, instruments, reeds, mouthpieces, and percussion equipment to bands in Brazil, Uruguay, and Ireland. He is married to June Bearden, who recently retired as band director with Frenship ISD. They have two sons and four grandchildren. The Beardens enjoy travel, classic cars concerts, and enjoy spending time outdoors.
Alfons Aigmüller, Österreich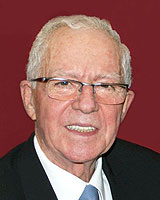 Pädagog. Akkademie mit Ausbildung zum Lehrer
Musikstudium am Brucknerkonservatorium mit Abschluss in Gesang und Orgel
40 Jahre Kapellmeister, davon 22 Jahre Bezirkskapellmeister des Bezirkes Schärding.
41 Jahre – seit 1966 in ununterbrochener Reihenfolge- als Bewerter bei Konzert- und Marschmusikwettbewerben im Einsatz (meist als Vorsitzender der Jury).
Seit 1980 Mitglied der Landesleitung des OÖBV.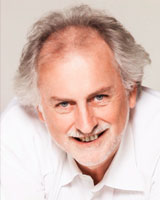 Werner Hoffmann lernte bereits als Kind Klarinette und wandte sich später der Flöte zu. Er erhielt seine Ausbildung bei Kurt Cromm (Musikhochschule Saarbrücken). Als Flötist im Polizeimusikkorps Rheinland-Pfalz begann er mit der Dirigentenausbildung bei Rudolph Riedel (Peter-Cornelius-Conservatorium) und besuchte die Vorlesungen bei Sergio Celebidage an der Universität Mainz. Von 1985 bis zur Auflösung des Orchesters war Werner Hoffmann Korpsführer des Polizeimusikkorps Düsseldorf.
Als profunder Kenner der Materie geschätzt, unterrichtete er lange Jahre an der Landesmusikakademie NRW und war auch an der Bundemusikakademie häufiger Gast. Seit 1990 begleitet er das Amt des Landesdirigenten/Stellvertreter beim Volksmusikerbund NRW und wird gerne als Juror bundesweit eingesetzt.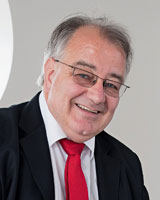 Martin Meier wurde 1958 in Gränichen (AG) geboren. Er absolvierte eine Lehre als Zugverkehrsleiter bei den SBB und liess sich im Institut für angewandte Psychologie in Personalwesen und Führung weiterbilden. Die Grundausbildung als Dirigent erhielt er im Kanton Graubünden durch die Kurse des Schweizerischen Blasmusikverbandes in den Jahren 1990 – 1993. An der Musikhochschule Zürich absolvierte er u.a. bei Franco Cesarini und Hans-Peter Blaser von 1994 – 1997 berufsbegleitend das Studium in Blasorchesterdirektion. Seit 1991 ist er vor allem in der Ostschweiz als Dirigent von Blasorchestern in verschiedenen Stärkeklassen und Besetzungen tätig. Er dirigierte die MG Trimmis, die MG Union Chur, die MG BB Felsberg, die MG Teufen und die MG Thal. In der Militärmusik wirkte er im Spiel Spit Rgt 13 als Tromp Gfr und Spielfhr-Stv. Er liess sich zum Coach für Dirigenten ausbilden und besuchte verschiedene Meisterkurse im In- und Ausland. Im Juni 2018 hat er die Ausbildung zum internationalen Juror an der Bundesakademie für Musik in Trossingen erfolgreich abgeschlossen. Während sechs Jahren belegte er bei Thomas Ludescher am Konservatorium in Feldkirch Privatunterricht. Aktuell dirigiert er die Harmoniemusik Schaan im Fürstentum Liechtenstein.
Von 2005 bis 2020 war er Vorstandsmitglied des Appenzeller Blasmusikverbandes und leitete dort als Vizepräsident das Ressort Aus- und Weiterbildung und präsidierte die Musikkommission. Er engagiert sich seit 2010 als Juror sowie Referent für Führungsfragen und Persönlichkeitsbildung von Dirigenten/Dirigentinnen in verschiedenen Kantonal- und Landesverbänden.
Beruflich arbeitet er als Leiter Betrieb bei den Verkehrsbetrieben in St.Gallen.